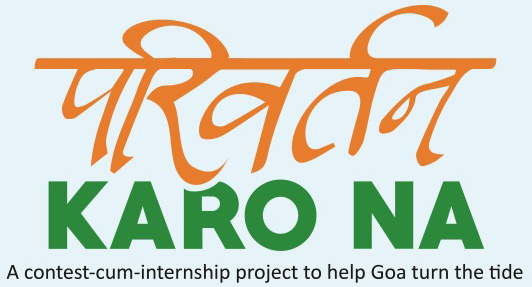 Are you ready to take it on the Parivartan Karo Na?
Hope you have read all the terms and conditions. Now is the time to take the next big step. To choose the category.
You have 5 Challenge buckets.
In each bucket you have different challenges
You can choose to participate in either one or all the Challenge buckets
Are you ready to take it on the Parivartan Karo Na? Click on the categories below to know more.
CHALLENGE 1

The category focuses on ideas related to forward-deployable solutions that can save lives in the current scenario.

MEDICAL COMBAT READINESS




Design and manufacture NANO VENTILATORS

SFD

Design and manufacture N 95 MASKS

ASDSAD

Design and manufacture PPE

ASDAD
CHALLENGE 2

SOCIO ECONOMIC CULTURAL ECOSYSTEM RESTORATION




Fish supply, Groceries, Fruits & vegetables

SFD

Barbers/saloons, Laundry

ASDSAD

Schools, Social /religious events /festivals

ASDAD
CHALLENGE 3

ENVISAGE NEW FORM OF OPERATIONS




Judiciary /Dispute resolution ,legal systems

SFD

Taxations & Statutory compliances

ASDSAD
CHALLENGE 4

SIMPLE SMART & SUPERIOR DISASTER MANAGEMENT SYSTEM FOR THE STATE




Design a state-of-the-art Disaster Management System for Goa

sd1

Restore normalcy & ensuring zero breakdowns of essential services.

sd2
CHALLENGE 5

HOW TO REVIVE RESTORE REINVENT THE GOAN ECONOMY




What will be the new or reinvented economy engine

sd1

How to heal the injured economy

sd2
Parivartan Karo Na ….contest :
How it works
There are 5 buckets of Challenges/categories to choose .
One entry per challenge /category .
Entry valid for team (size 5 plus ) no individual entries.
Registration of entries on GDP Foundation website.
Registration fees Rs.500/- per entry per category of challenge.
Online Payment of Fees.
Contest opens on 14th April 2020 and closes on 15th May 2020 .
Entries will be evaluated by our Jury panel from 16th May to 01st June 2020
Results will be announced on our website from 01st June to 15th June 2020
Rewards /Awards /Recognition /Growth opportunities
Medal and Certificate for the top 3 entries (Simple –smart-superior) solutions. Cash award for each category for the Best solution .
GDP Foundation through its Industry panel will facilitate funding for prototype or Technology adoption .
GDP Foundation will showcase the Shortlisted entries to Angel investors for funding .
GDP Foundation will showcase the shortlisted entries to State Government for suitable rewards ,recognition and implementation credits.
Read More.
CONTEST CHIEF CO-ORDINATOR
MR. PARAG VELUSKER
Chief Co-ordinator – Parivartan Karo Na Contest